Publish With Us
Publish and promote your work across our journals, books, teaching cases and magazines.
TexMat Research Journal
TexMat Research Journal is online-only journal, and has no print editions. "TexMat Research Journal" is entirely open access, and an international peer-reviewed journal. The aim of the TexMat Research Journal is to offer a global forum for the publication, promotion, and dissemination of multidisciplinary scientific research in the area of textile sciences.
ISSN 2816-1858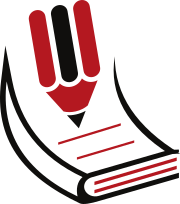 TexMat Book Series
The TexMat Book Series provides Open Access, Peer-reviewed, Online-only books. It covers wide range of areas in textiles science and technologies.
Submissions are always welcome. All submissions undergo a rigorous peer review process. Submissions are published with a specific ISBN (and ISSN, if a periodic volume on the same topic is published) as soon as they are accepted. Published works are then indexed in the relevant databases for broader accessibility and recognition. The content of your work will be permanently accessible online, free to read, download and distribute.